The global COVID-19 pandemic not only altered everyday life but introduced a new way for the world to operate. Governments were forced to adapt to a constantly evolving landscape, often responding without notice to changes in policy. Businesses struggled to stay afloat in the face of statewide stay-at-home orders. In Howard County, Calvin Ball led in the midst of this challenging time with a data-informed and people-driven approach that ensured decisions were not made in a vacuum but in coordination with healthcare professionals and relevant metrics. The Ball Administration worked tirelessly to create tools to connect business owners to their customers and expedited processes to keep their businesses alive. When tests and vaccines became available, the Ball Administration jumped into action to quickly deploy resources across Howard County.
Howard County was the first in the region to reach 50 percent of residents receiving their first vaccination dose. As of April 2022, 91 percent of residents ages five and older are fully vaccinated, and 67 percent of residents over age 12 have received booster shots. Other accomplishments include:
Creating the HoCo RISE Collaborative. This group of 50 members was charged with providing key recommendations in five policy areas concerning the COVID-19 pandemic. The HoCo RISE Collaborative Report was released on the one-year anniversary of Howard County's first COVID-19 case, outlining recommendations and a path forward for a continued response. A year later, 90 percent of the group's recommendations were implemented.
HoCo RISE has distributed more than $20.77 million through 2,251 grants. As of 2022, County Executive Ball and Baltimore Gas & Electric (BGE) CEO Carim Khouzami unveiled a new public-private partnership that would provide $500,000 in grant funding for small businesses and entrepreneurs affected by the pandemic. More than 76 percent of businesses that received grants were women, minority, or veteran-owned.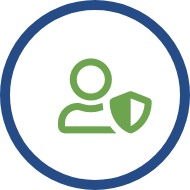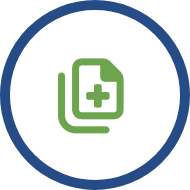 health and human services